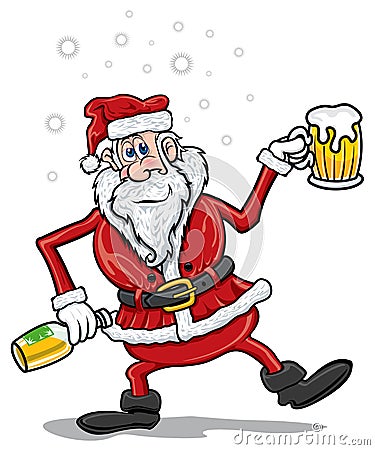 So we got SUPER drunk this Christmas.
And super drunk right now.
And we forgot we had a bowl game coming up.
So here is preview so uninformative, we won't even make you hit the jump.
Just hit another shot of Jim.
—————–
Non-Metallica Pump-Up Song of the Week
http://youtube.com/watch?v=
EqWRaAF6_WY[/youtube]
B Dubs came up to the Dirty Jerz to hang out with your humble editor and the Ambassador for New Years.
We decided to watch Varsity Blues.
This is your pump up song because it's awesome and Varsity Blues.
—————–
The Good Guys
We got nothing, because we're drunk.
Also Paul Walker just came on the screen.
R.I.P.
Also, Tweeter just mooned us.
This will not turn into a Varsity Blues live blog.
Or will it…
—————–
The Bad Guys
What does Billy Bob do with the pig during school? It has to eat and poop, right?
Also pee.
—————–
The Game
JON VOIGT IS ON THE SCREEN EVERYONE SHUT THE F*CK UP!
22 MOTHERF*CKING DISTRICT CHAMPIONSHIPS!!!!
Jonny Moxon's jeans are freaking huge, Who decided on the 90's?
No seriously, my computer's battery won't let me live blog this.
But it would rival Blank Check.
—————–
Drinking Rule of the Game
In addition to our official drinking game rules, we'll add a few game-specific rules each week.
-Well, we honestly don't know shit about UCLA, sooooo… drink every time you learn something new about UCLA!
-Any mention of Logan Thomas in the NFL
-Any reference to our bowl streak.
-OMFG BILLY BOB IS DOWN! But it looks like he'll make it. He will eventually need to get his cat scanned.
—————–
B-Dub's Factual Corner
Each week, B-Dubs performs some level of research (because someone around here has to) and provides analysis that has been described by sky-writing experts as, "Acceptable."
Fact: UCLA is a sexy name, but really hasn't done anything in college football.
Response: I mean, it's UCLA and with that comes an awesome school with really hot women in attendance, but outside of basketball and babes, the football team is nothing to brag about. They are the redheaded stepchild of the family.
Fact: UCLA has played in the Rose Bowl 12 times.
Response: It should've been 13, but because they played in it in 1954, there weren't allowed to again in 1955 due to a "No Repeat" rule. So, they didn't play in a game at all. Talk about your ultimate burn!
Fact: NFL players of note who went to UCLA – Troy Aikman, Jonathan Ogden, Maurice Jones-Drew, Marcedes Lewis, Manu Tuiasosopo, and some other dudes.
Response: Not a bad list, but the only reason I put Tuiasosopo is obvious – what a badass name!!
Fact: Jim Mora is the dad their head coach.
Response: Playoffs?! PLAYOFFS?!?! Yeah…that guy!
http://youtube.com/watch?v=
U7fjDS0jKiE[/youtube]
Fact: The Hokies first bowl game was the Sun Bowl back in 1947. We beat Cincinnati 18-6.
Response: Calling it right now – we win the game 18-6. It's just destiny.
Fact: I'm on Megabus writing this thing for you all.
Response: Yay for free WiFi and an electrical outlet! This bus is totally sweet! Well as sweet as a bus can be.

Fact: The reason I am riding said bus is to visit C Gally, watch football, and drink lots of beer.
Response: What else would you expect from us? BOTTOMS UP and GO HOKIES!!
Name(s) of the Week
I'M BACK!
PUKE AND RALLY!!!!!!
—————–
Zombie Kill of the Week
Knock off this here can!
—————–
Elsewhere in College Football
This is a new weekly feature which allows us to rant about other stuff going on in the land of college football.
-Texas lost tonight. Glad we're watching a movie that involves a REAL Texas quarterback.
-Things change, McCoy.
—————–
Hokie Motivator of the Week
Each week, the Carnegie Mellon Football Analyst submits his own Hokie..something. This week he says what we're all thinking….
—————–
Gratuitous Hot Rod Varsity Blues Quote of the Week
It's actually kind of amazing that we remembered to cross out the Hot Rod part above. Although we love Hot Rod, you can't help but quote this awesome movie.
Tweeder: Listen. You give 'em Percocet, two Vicoden and a couple of beers, and the panties fall off. This is nice. It's very nice.
Mox: Tweeder, you think you'll enjoy prison?
—————–
Hokie Hero
Wendell Brown
No longer Kilmer's black workhorse.
There's no room for fear in this game.
If we go out there and half-ass it
because we're scared,
all we're left with is an excuse.
We're always gonna wonder.
But if we go out there
and give it absolutely everything…
That's heroic.
Let's be heroes.
LET'S GO HOKIES!!!